---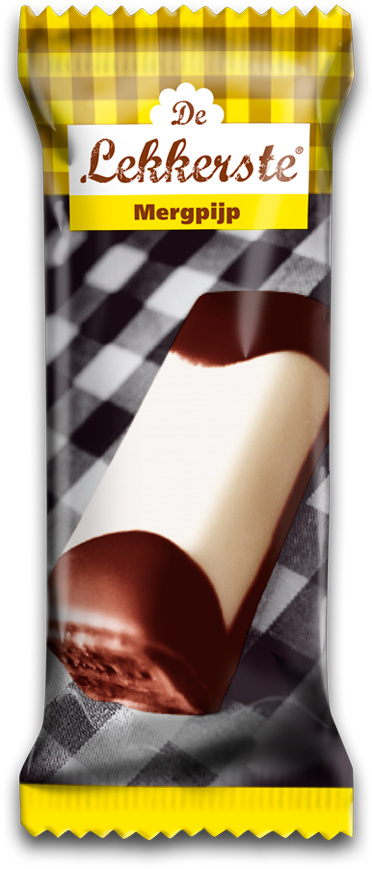 Punsch-roll
De Lekkerste's punsch-roll is a delicious treat, consisting of delectable marzipan, cake and a generous filling of fruits. Both ends are dipped in a yummy layer of chocolate. The punsch-roll comes in a single-portion pack. Wonderful as a snack, for when you're on the go or as a treat. Simply De Lekkerste (The Tastiest)!
Ingredients
Sugar, vegetable fats (in varying proportions) (palm, palm kernel, coconut), whole egg, 4% raspberries, wheat flour, vegetable oils (rapeseed), soy bean, glucose syrup, wheat starch, apricot kernels, stabilizers (E420, 422, E1103), glucose fructose syrup, soy flour, skimmed milk powder, skimmed cocoa powder, emulsifiers (E471), E492, soy lecithin), thickener (E415), natural flavors, salt, gelling agents (E440, E401), acidity regulators (E330, E331), raising agent (E450i, E500ii), fruit and plant concentrate (carrot, black currant), flavor, preservative (E202).
Nutritional information
Per 100 g
Per 70 g Portion
Energy
1863 (g)
1304 (g)
Energy
455 (kcal)
319 (kcal)
Fat
21.1 (g)
14.8 (g)
of which saturated fat
11.2 (g)
7.8 (g)
Carbohydrates
60 (g)
42 (g)
of which sugars
51.5 (g)
36.1 (g)
Fiber
1.1 (g)
0.8 (g)
Egg whites
3.7 (g)
2.6 (g)
Salt
0.2 (g)
0.14 (g)
Allergy information
For all allergens please see the ingredients in bold. May contain traces of: nuts, sulphite.