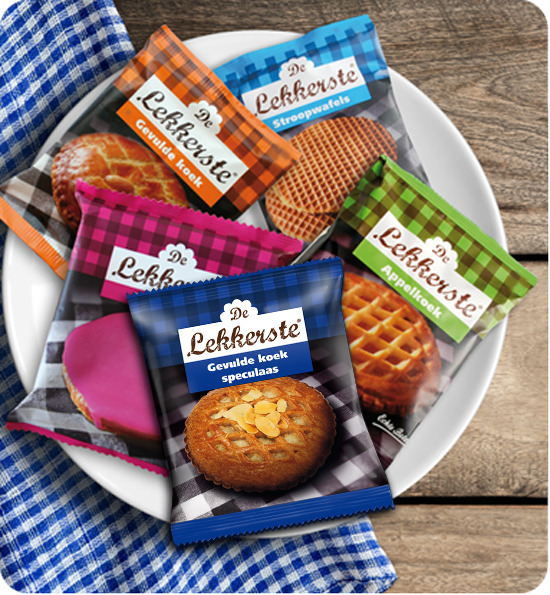 Our cakes and cookies are called 'De Lekkerste' (The Tastiest) for good reason. De Lekkerste's cookies and cakes are synonymous with the highest quality. Our cakes and cookies are made using high quality ingrediënts, and you can taste it!
The colourful packaging, with each type of cookie or cake having its own colour, ensures our products stand out prominently. This distinctive packaging means that these products are quickly located on the store shelves.
Owing to the wide range offered by De Lekkerste, there is always something for everyone. The cookies and cakes are also packaged in convenient portions, making them ideal as snacks, for when you're on the go, or as a treat.
Simply De Lekkerste (The Tastiest)!
De Lekkerste's cookies and cakes are available at filling stations, Dutch Railways retail outlets, vending machines, at wholesalers near you and elsewhere.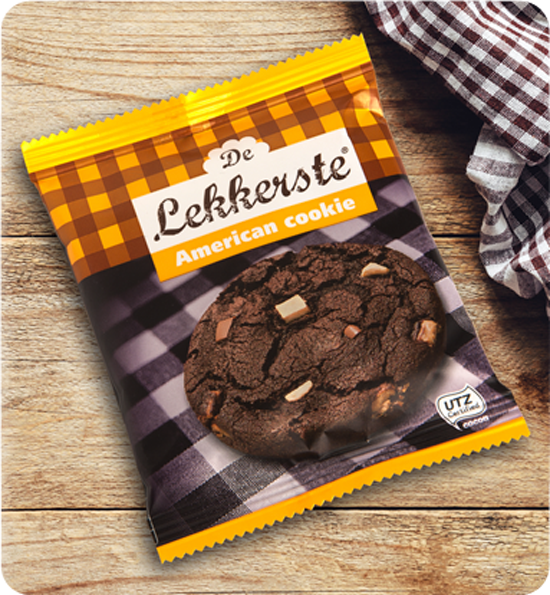 Do you want to get in touch?
Reach out to us! Please fill in the contact form below or send us an e-mail: delekkerste@biscuitinternational.com